Malware and Viruses
Malware = spyware or a virus.
...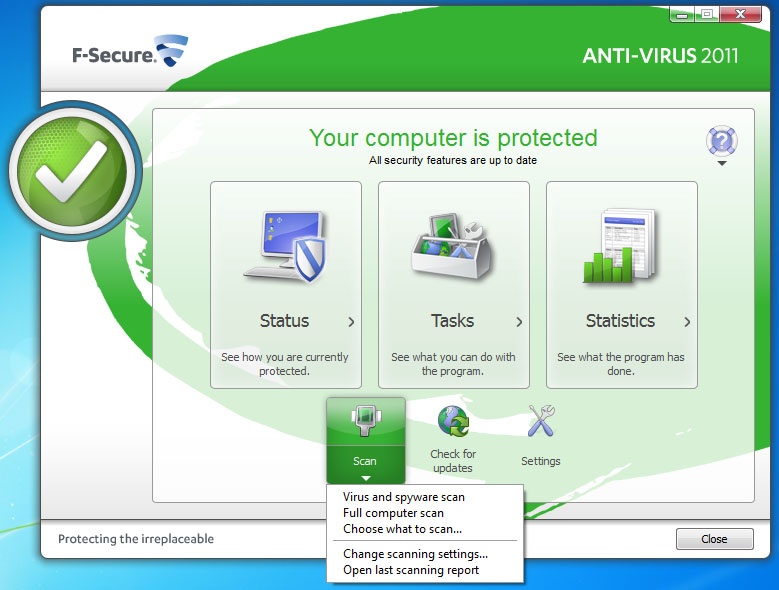 F-Secure Antivirus is the virus detection software Drew University provides students with. This software continuously monitors your computer for malicious files. It will eliminate any threats that it finds on its own, but it is also important to check for updates and run scans manually on a regular basis.
Information about installing this software can be found at Installing F-Secure Antivirus.
Microsoft Security Essentials
...