Skip to end of metadata
Go to start of metadata
America's Historical Newspapers provides full text access to more than 1,000 U.S. newspapers published between 1690 and 1923, including titles from all 50 states.
SEARCH: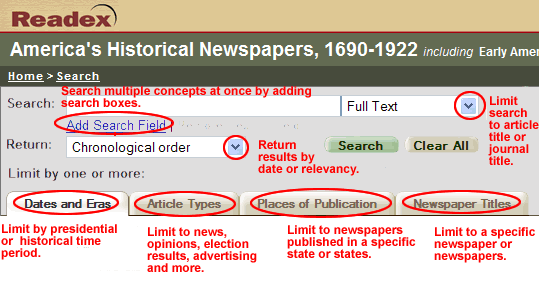 VIEW, PRINT AND EMAIL RESULTS: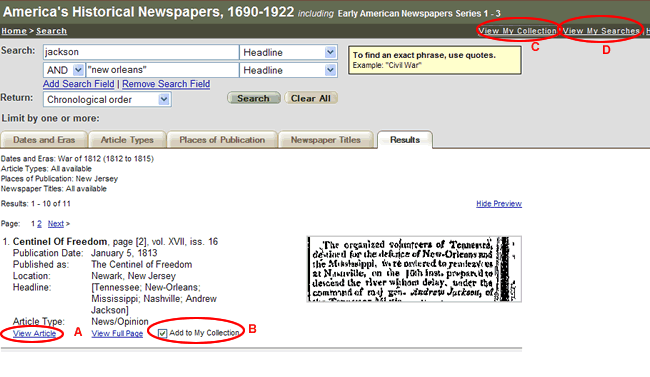 A - View the article. 
B - Click on "View Article" to print, email article or export citation.

C - Click "View My Collection" to email articles.
D - Click "View My Searches" to see all searches done during the current search session (no need to remember your search terms; the database does that for you!).