Skip to end of metadata
Go to start of metadata
Choose Print from the File menu of whatever program you are working in. Make sure the printer is set to "offsetLibrary_DrewDEBIT_BW_Public" or "offsetLibrary_CASH_BW_Public":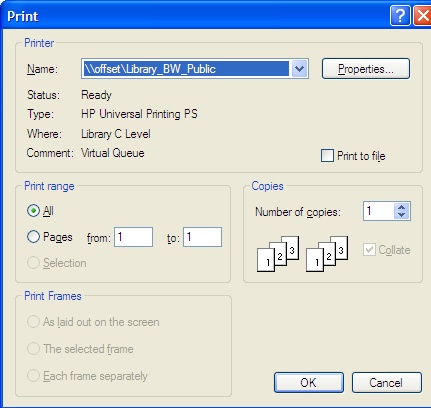 Click the Properties Button.

This will bring up the Properties Window: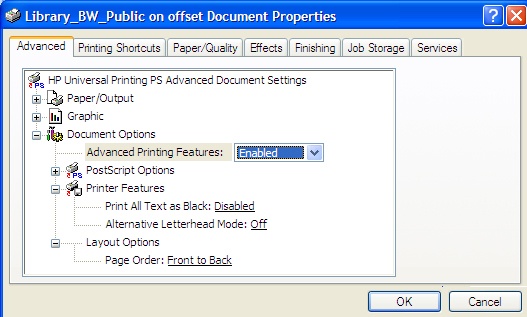 Click on the "Printing Shortcuts" tab:


In the Printing Shortcuts tab/window: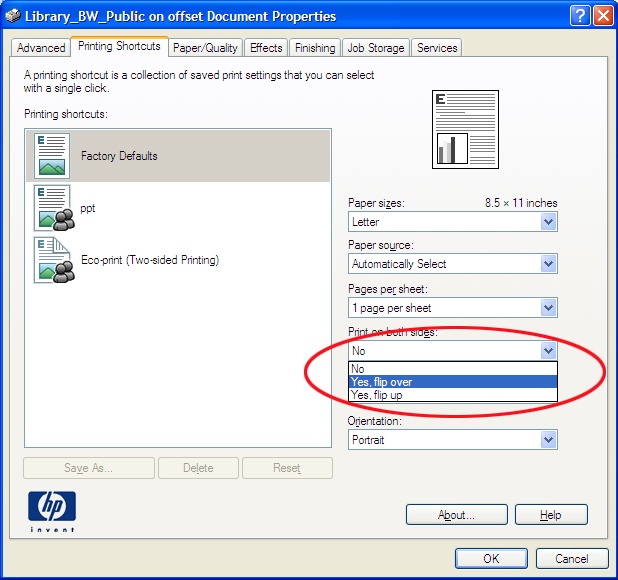 In the section for "Print on Both Sides" and select "Yes, flip over".
Then click OK.
In the Print window (see image 1 above), click OK to send the print job.
(Note: the cost of printing in the library is 10cents per side, so while you will get half as many physical pages, you will pay 10 cents per page side printed.