Skip to end of metadata
Go to start of metadata
SEARCH THE FULL TEXT OF THE NEW YORK TIMES FROM 1851-2003: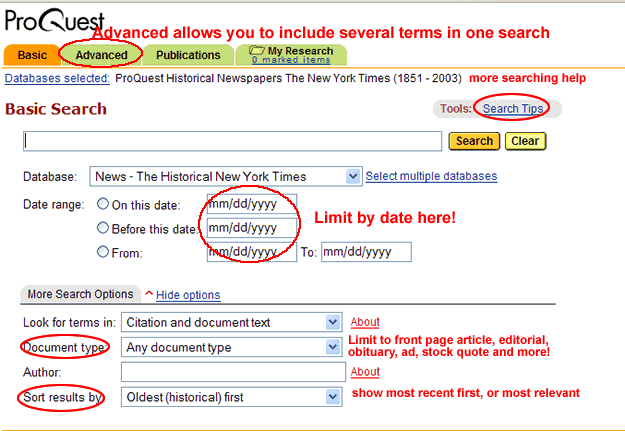 VIEW RESULTS:


SEARCH THE NEW YORK TIMES FOR A SPECIFIC DATE OR DATES.
Step 1: Click the publications tab from the default search page.
Step 2: Choose a time period to search.
Step 3: Set a date range with drop down boxes to the month and year needed. Click Browse Issues. Select a date to view.
 SELECT ARTICLES FROM A RESULTS LIST, CREATE A BIBLIOGRAPHY: