Skip to end of metadata
Go to start of metadata
October is National Cyber Security Awareness Month (NCSAM), an entire month devoted to educating the public about cyber security.
NCSAM is run and organized by the National Cyber Security Alliance (NCSA).
Drew University is one of many schools, businesses, and individuals signed up to be champions of cyber security awareness and education, dedicated to promoting a safer, more secure and more trusted Internet. You can find a list of champion organizations online.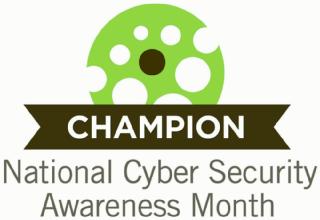 Security Quiz
Take this online security quiz to see what you need to learn more about. (Some of the questions are designed for a younger audience, but still have valuable information in the answers!)

Or download the quiz: STOP. THINK. CONNECT. Online Safety Quiz.pptx
Security Resources
SANS Newsletters
These newsletters cover myriad security topics and are only 3 pages in length. Visit the newsletter archives online to find the topic that most concerns you.
For example, if you are interested in learning more about Securing Your Home Network, you can view, download or print the February 2016 OUCH! newsletter.
STOP. THINK. CONNECT.
Another valuable resource is https://stopthinkconnect.org/. This initiative reminds you to consider what you are doing online in order to keep yourself, your information, and your devices safe. 
You will find Tips & Advice on their website, as well as print and video Resources.
Here are some of our favorites:
Basic Tips and Advice (pdf)

Keep a Clean Machine
Protect Your Personal Information
Connect with Care
Be Web Wise
Be a Good Online Citizen
Own Your Online Presence