Skip to end of metadata
Go to start of metadata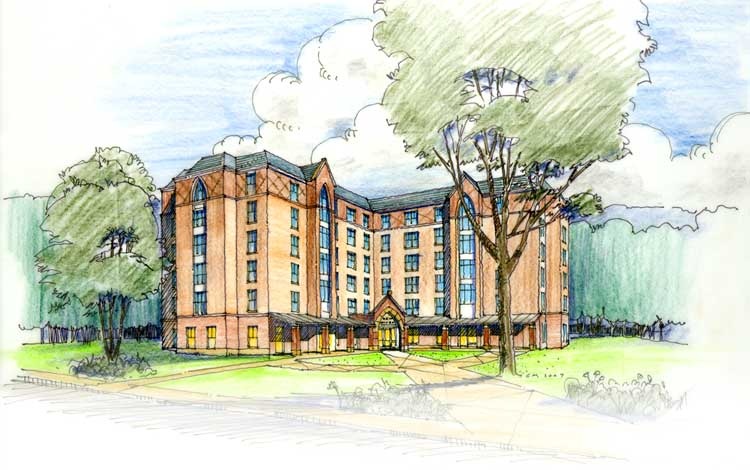 Opened in the spring of 2009, McLendon Hall combines dorm residence suites on the top five floors with group use space on the ground floor (two lounges and a 'convenience'-type store).
McLendon Hall represents a major sustainability initiative for Drew, using recycled building materials and geothermal heating. It was designed and built to Leadership in Energy and Environmental Design (LEED) standards .
The building was named after Trustee Emeritus Heath McLendon.