Skip to end of metadata
Go to start of metadata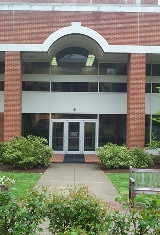 History
Constructed: 1982
The United Methodist Archives and History Center at Drew holds the world's richest collection of artifacts and historical materials related to the United Methodist Church. The center is headquarters of the United Methodist Church's archives collection and contains Drew's century-old collections of materials related to Wesley and other Methodist treasures.
In 2011, president and trustees authorized naming the conference room in the Methodist Archives Building as the Kenneth E. Rowe Room, after retired Professor of Church History and Methodist Librarian Kenneth E. Rowe.
Credits
Courtesy of the Drew University Archives.