Skip to end of metadata
Go to start of metadata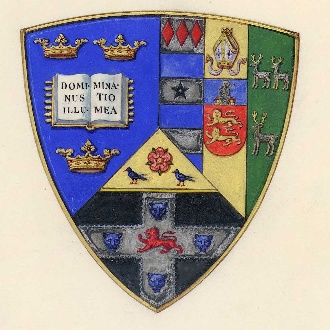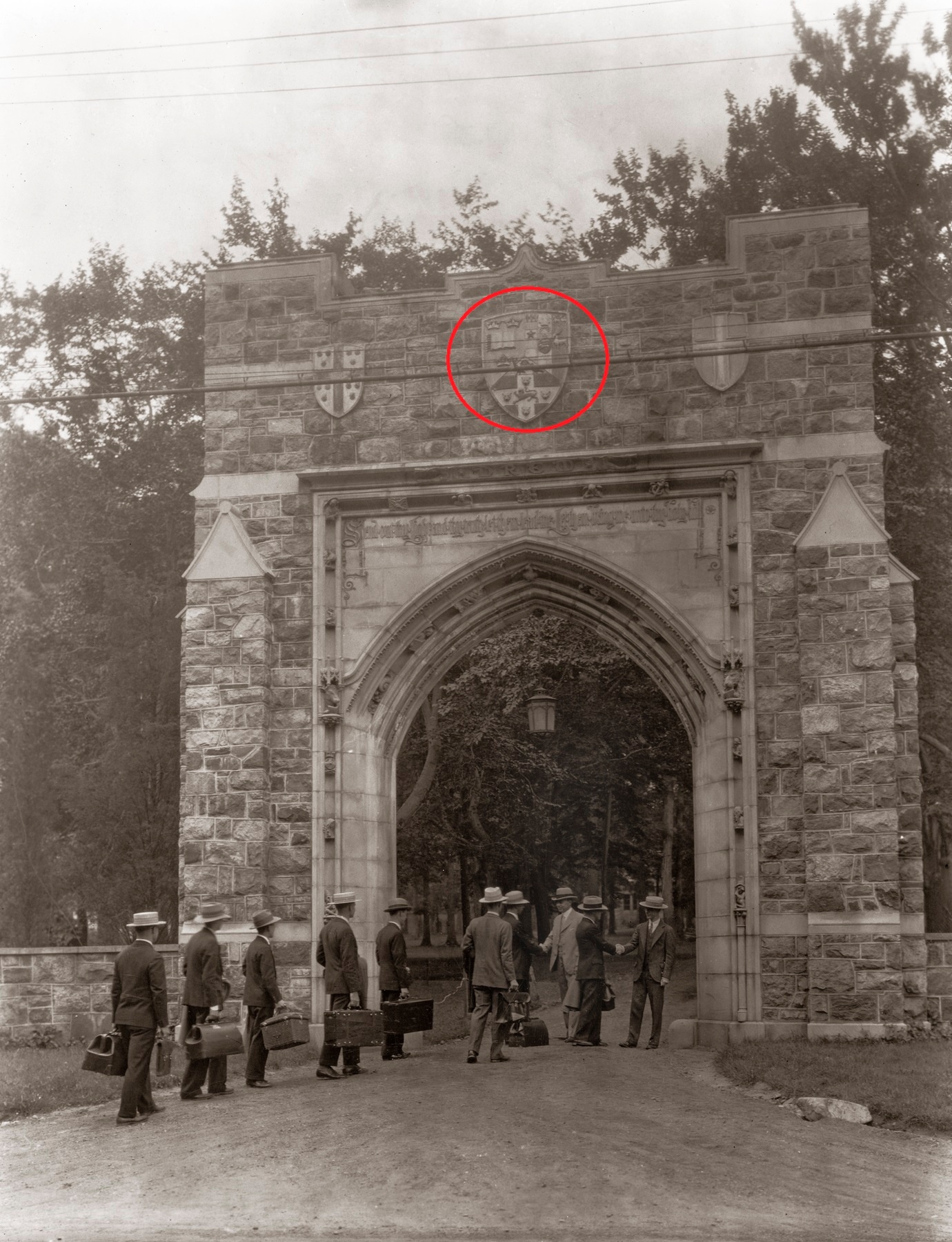 Adapted from those of Oxford University and two of its colleges, Lincoln and Christ Church, the Drew University Shield reflects the formal education of John Wesley. The noted 18th century churchman was an undergraduate at Lincoln, a tutor at Christ Church, and a recipient of the Master of Arts degree from Oxford.
In the Oxford coat of arms, top left, the crowns represent faith, hope and love. The motto "The Lord is my light" appears on a book with seven seals, a reference to Revelations 5:1 and Isaiah 29:11-12. The Lincoln College coat of arms, top right, is proportioned into three panels: the arms of Bishop Fleming, the arms of the resident Bishop of Lincoln College, and the arms of Bishop Rotherham. The bottom crest, that of Christ Church, is the coat of arms of its founder, Cardinal Thomas Wolsey. The rose at the top is emblematic of the House of Lancaster. The birds are Cornish choughs (crow family), the heraldic use of which was granted to Wolsey by Henry VIII. The lion represents Pope Leo X.
Inscribed in Greek at the bottom of the Drew shield is the motto of the University: "Freely have you received; freely give."
Courtesy of the Drew University Archives