Skip to end of metadata
Go to start of metadata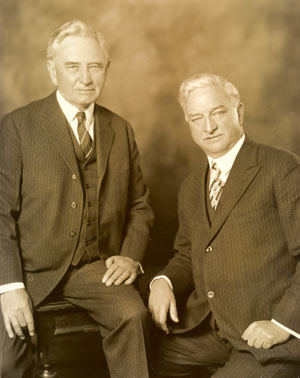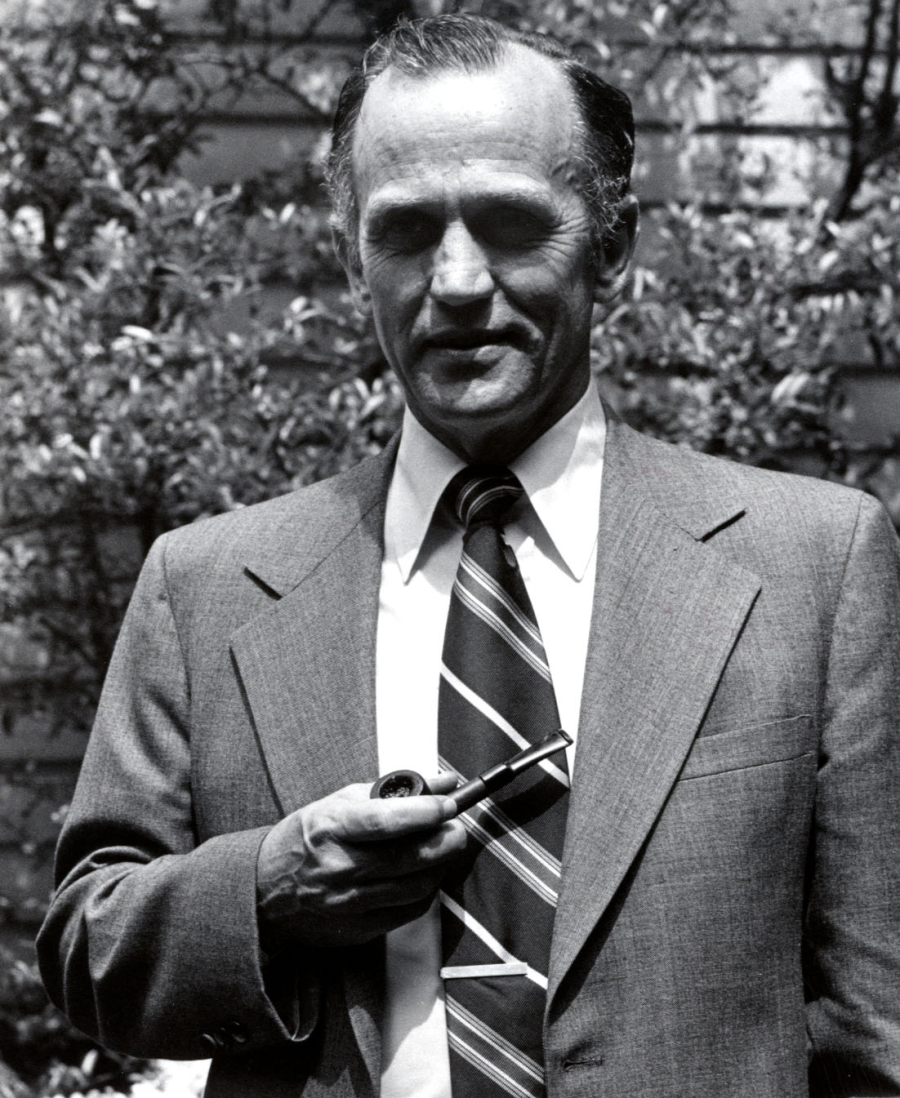 Leonard D. Baldwin (l) and Arthur J. Baldwin (r)     Philip Haselton
Baldwin and Haselton Family Papers, 1896-2001
Finding Aid
Drew University Archives
36 Madison Avenue
Madison, NJ 07940
Phone: 973-408-3532
Fax: 973-408-3770
http://www.drew.edu/depts/library/archives.aspx
 
Summary Information
Creator(s)
Baldwin, Arthur
Baldwin, Donald
Baldwin, Leonard
Baldwin, Winifred
Haselton, Philip
Smiley, Ann
Title and dates
Baldwin and Haselton Family Papers, 1896-2001
Abstract
Arthur and Leonard Baldwin donated money in 1928 to fund Brothers College, now known as the College of Liberal Arts at Drew University. They stayed on for several years as trustees and passed the legacy on to Donald R. Baldwin, Arthur's son, who was a member and President of the Board of Trustees. Philip Haselton, grandson of Leonard Baldwin, was also a trustee.
Size
1.25 linear feet (3 boxes)
Location
Drew University Archives, Madison, NJ
Language of materials
English.
 
Biography
Leonard DeWitt Baldwin was born in 1866 followed by Arthur J. two years later on a farm near Cortland, New York. From childhood, they formed an unshakable close bond that lasted throughout their lives. Leonard graduated from Cortland Normal School in 1888, followed by Arthur in 1890. Both then chose to pursue law degrees from Cornell University, graduating in 1892, the same year they both married and moved to Buffalo, New York, where the brothers joined a law firm and were also involved in state politics. Leonard married Gertrude Van Wagonen and a son, Franklin, and two daughters, Cynthia and Grace. Arthur married Frances Smiley and had two sons, Morgan and Donald, and a daughter, Dorothy.
Both aspired to work in New York City and Arthur went first, in 1897 and opened a law office. A year later he joined the law firm of James B. Dill, specializing in corporate law. This provided the opportunity for Leonard and the wives to move to New York and Leonard took over the private law office. In 1899, Dill made Arthur a partner, changing the name to Dill and Baldwin, and Leonard joined the firm. The families then moved to the suburb of East Orange, New Jersey.
Both families were very involved in the Calvary Methodist Episcopal Church, with Sunday School, Bible Class, and both Arthur and Leonard were trustees.
In 1902 the law firm expanded to include J.W. Griggs, a former Republican governor of New Jersey, even though Arthur was a delegate to the Democratic National Convention for many years.
Arthur became president of the Hill Publishing Company in 1916, upon the death of his long-time friend John A. Hill, and helped draw up the McGraw-Hill merger.
The brothers were involved in South Carolina pulpwood and lumber production, Alaskan reindeer herds, shipping and transportation, fire protection devices and silver goods manufacture, and real estate.
Leonard was a leader of the Young Mens Christian Association. He joined the board of directors in 1907 and served as president for 21 years, from 1912 until his death in 1933.
Morgan was killed in France during WWI as a member of the American Expeditionary Force. About the same time, Dorothy died of leukemia, just before she would have entered college.
Leonard was a founder of the Welfare Federation of the Oranges in 1919.
It was their interest in education that led them to the idea of founding a liberal arts college at Drew Theological Seminary. Leonard started on the board in 1917 and watched some failed fundraising efforts.
Drew was already broadening the structure by offering both masters and doctorate degrees, as well as more liberal studies courses including economics, sociology, languages, literature, and public speaking.
It was at this point the brothers offered their $1.5 million gift to Drew, under one condition: the name be changed to Drew University.
 
Scope and Content Note
The Collection contains papers, photographs, and biographical information about members of the Baldwin family, some of which was provided by Philip Haselton and a folder of genealogical material from Ann Smiley, wife of Arthur Baldwin Smiley.
 
Arrangement Arranged alphabetically by person, followed by Baldwin Legacy materials and Ann Smiley's genealogical information.
 
Access and Use
Access
The Baldwin and Haselton Family Papers are available for research.
Restrictions on Use and Copyright Information
One photocopy may be made of each document for the purpose of research. Permission to publish must be obtained from the Drew University Archivist. Researcher responsible for further copyright restrictions.
Physical Characteristics and Technical Requirements
The 1919 Diary of Frances Smiley Baldwin is on microfilm.
 
Related Materials
Related Archival Materials
Board of Trustee Records.
Microfilm Collection has 1919 Diary of Frances Smiley Baldwin.
Related Finding Aids
Oxnam, Robert Fisher Papers
Board of Trustees Records Biography Files
Publications
Pamphlets: Baldwin Legacy, 1975; Baldwin Legacy, 2000.
 
Processing and Other Information
Processing Information
This collection was processed by Jean Schoenthaler. The finding aid was written by Cheryl Oestreicher in 2007 and updated by Matthew Beland in 2019.
Descriptive Rules Used
Finding aid content follows the guidelines suggested by Describing Archives: A Content Standard.
Sources Used
Baldwin Legacy, 1975.
Language(s)
English.
 
Preferred Citation
Identification of item; Date (if noted); Baldwin and Haselton Family Papers, Box and Folder Number; University Archives, Drew University Library, Madison, New Jersey
 
Subject Headings
Baldwin, Arthur
Baldwin, Donald
Baldwin, Leonard
Baldwin, Winifred
Haselton, Philip
Brothers College.
Drew University.
 
Contents List
| | | | |
| --- | --- | --- | --- |
| Box | Folder | Title | Date |
| 1 | 1 | Baldwin: Correspondence About | 2000-2001 |
|   | 2 | Baldwin Family Genealogy | 1999-2002 |
|   | 3 | Baldwin Family Photos | 1896 |
|   | 4 | Baldwin, Arthur: Biography | 1935-1937 |
|   | 5 | Baldwin, Arthur: Papers | 1928-1938 |
|   | 6 | Baldwin, Arthur: Papers, includes 1892 theses, letters to E. Kingsley | 1892, 1931 |
|   | 7 | Baldwin, Arthur and Leonard: Biography | 1928-2000 |
|   | 8 | Baldwin, Arthur and Leonard: Papers | 1928 |
|   | 9 | Baldwin; Arthur and Leonard: Photos | 1928-1929 |
|   | 10 | Baldwin, Donald: Biographical | 1956-1978 |
|   | 11 | Baldwin, Donald: Papers | 1929-1967 |
|   | 12 | Baldwin, Donald: Photos | 1966 |
|   | 13 | Baldwin, Leonard: Biography | 1933-1937 |
|   | 14 | Baldwin, Leonard: Papers | 1919-1933 |
|   | 15 | Baldwin, Winifred: Biography | 1975-1989 |
|   | 16 | Baldwin, Winifred: Papers | 1964-1967 |
|   | 17 | Baldwin, Winifred: Photos | 1970s |
|   | 18 | Baldwin, miscellaneous | 1917-1938 |
| 2 | 1 | Haselton, Dustin | 2001 |
|   | 2 | Haselton, Philip: Papers | 1959 |
|   | 3 | Haselton, Philip: Papers | 1960 |
|   | 4 | Haselton, Philip: Papers | 1961 |
|   | 5 | Haselton, Philip: Papers | 1962 |
|   | 6 | Haselton, Philip: Papers | 1963 |
|   | 7 | Haselton, Philip: Papers | 1964-1965 |
|   | 8 | Haselton, Philip: Papers | 1966 |
|   | 9 | Haselton, Philip: Papers | 1967-1968 |
|   | 10 | Haselton, Philip: Drew Kress Property | 1945-1954 |
| 3 | 1 | Baldwin Legacy: Goodrich Research Notes | 1973-1974 |
|   | 2 | Baldwin Legacy: Goodrich Research Notes | 1973-1975 |
|   | 3 | Baldwin Legacy: Trustee Minutes | 1928-1939 |
|   | 4 | Baldwin Legacy: Draft Material | 2000 |
|   | 5 | Baldwin Legacy: May 11, 2000 Celebration | 2000 |
|   | 6 | Extra copies of "The Baldwin Legacy at Drew University" | 2000 |
| | 7 | Baldwin-Smiley Family Genealogical Information c/o Ann Smiley | 2019 |