Skip to end of metadata
Go to start of metadata
Drew University started handing out computers to incoming college students in 1984. In 1988, they switched to laptops. 
An article was published in the New York Times on August 26, 1989 titled "The Lap-Top Computer Goes to College" highlighting Drew's program.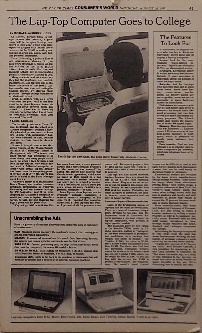 Subscribers to the NYT can find a clearer copy in the TimesMachine: https://timesmachine.nytimes.com/timesmachine/1989/08/26/651489.html?pageNumber=41.
In 2008, the University offered students a choice of a base model (Lenovo ThinkPad T400) or an upgrade model (Lenovo ThinkPad X61). 
Two years later, a video showcasing handout was made and published to the University's YouTube channel. Click the picture below to watch on YouTube.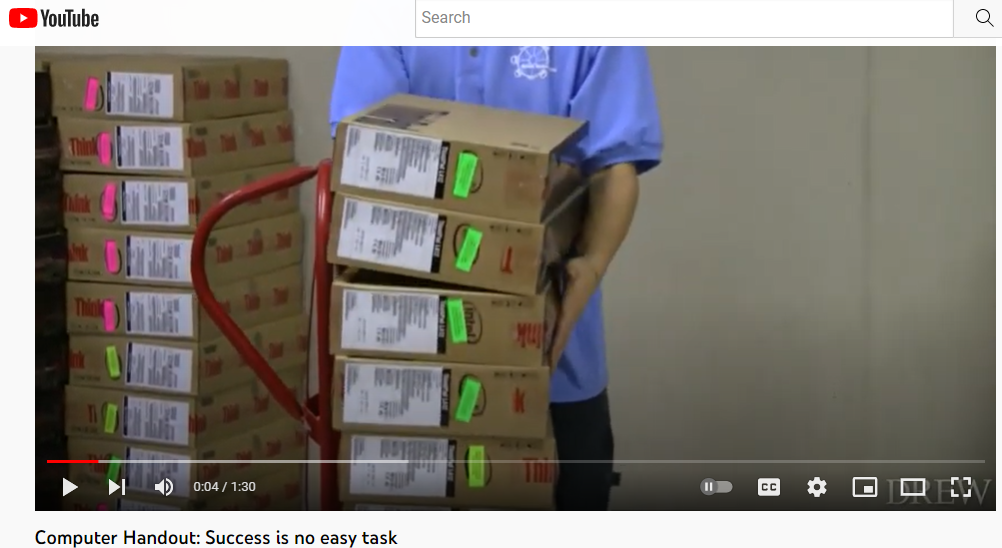 In 2011, the University added the option of a Mac laptop, base model or upgrade.
And in 2012, the final Computer Initiative handout occurred in Crawford Hall in the Ehinger Center. Many alumni who had worked handouts past returned to help with the final effort. 
Ten Years Later
Alumni who visit the campus - often with their own children - often ask about computer handout, and those of us who worked at handouts over the years remember the effort, stresses, and joys of all those times. 
Students on campus could tell who was assisting with handout by the shirts. Here is a glimpse of some of the shirts worn over the years.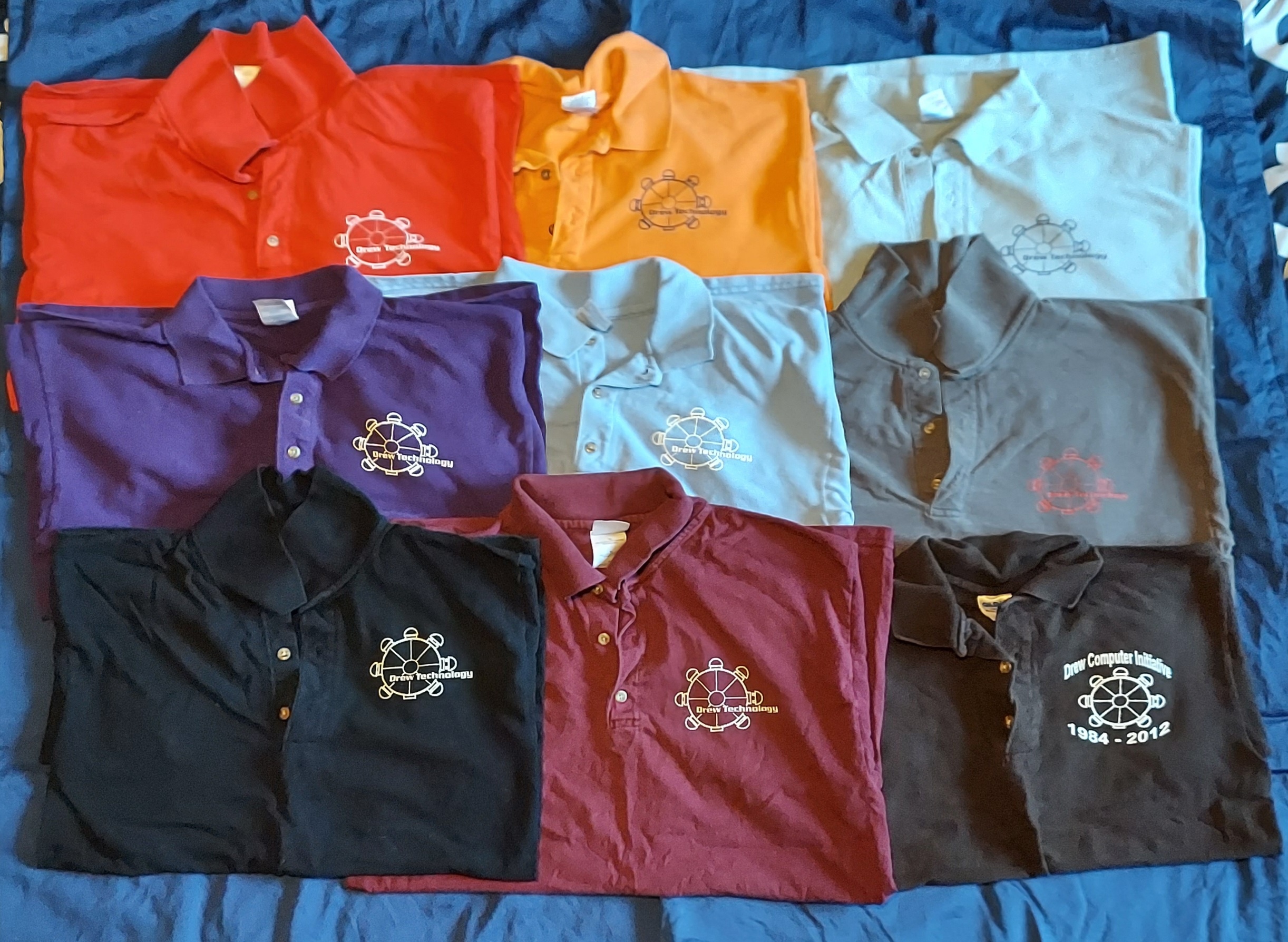 Photo credit: Verna Holcomb
One alum who worked at handout writes:
"Handouts were my some of my fondest memories at Drew. CNS is the reason why I'm in Desktop Support now in my career. I met some incredible people...There was stress and worry and sometimes even panic- but we always came together and made it happen like a team. Betsy Black and our helpdesk crew will always hold a very special place in my heart." - Katherine Forzley
And here, we have photos of our final computer handout. The first shows the room setup, with lines for check in, Mac or PC; the second shows many of the help crew for August 23, 2012.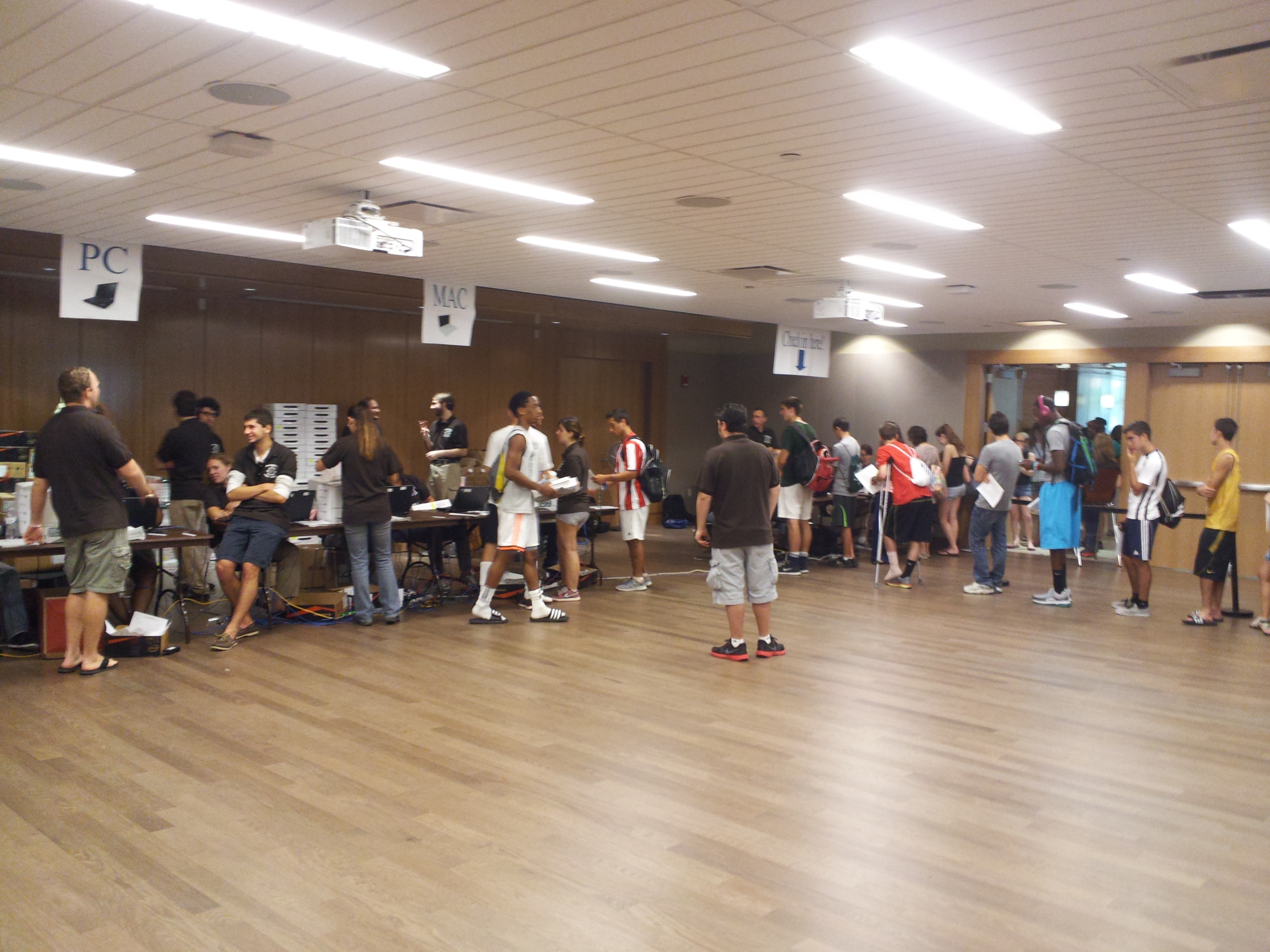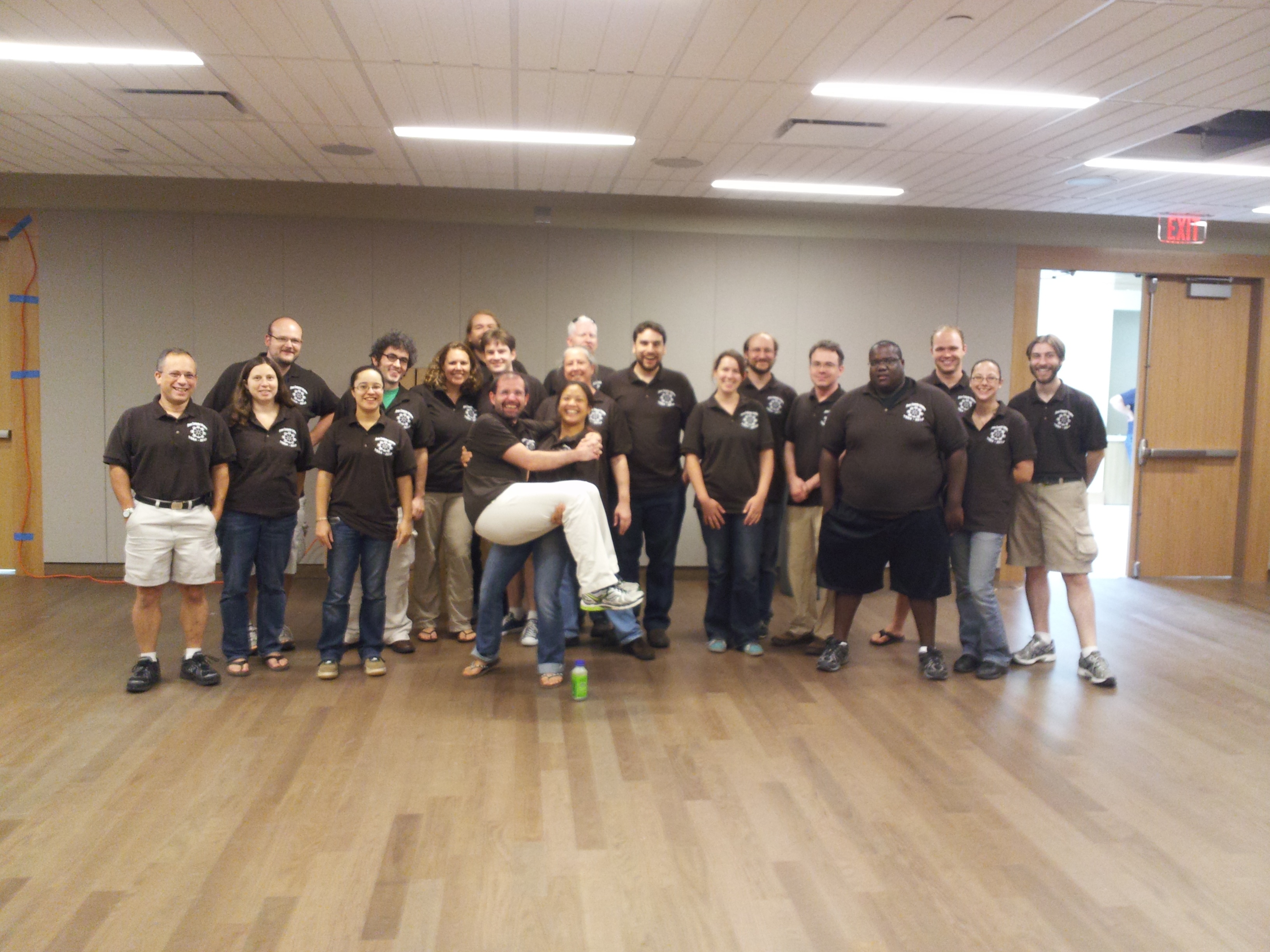 Photo credit: Russell Sprague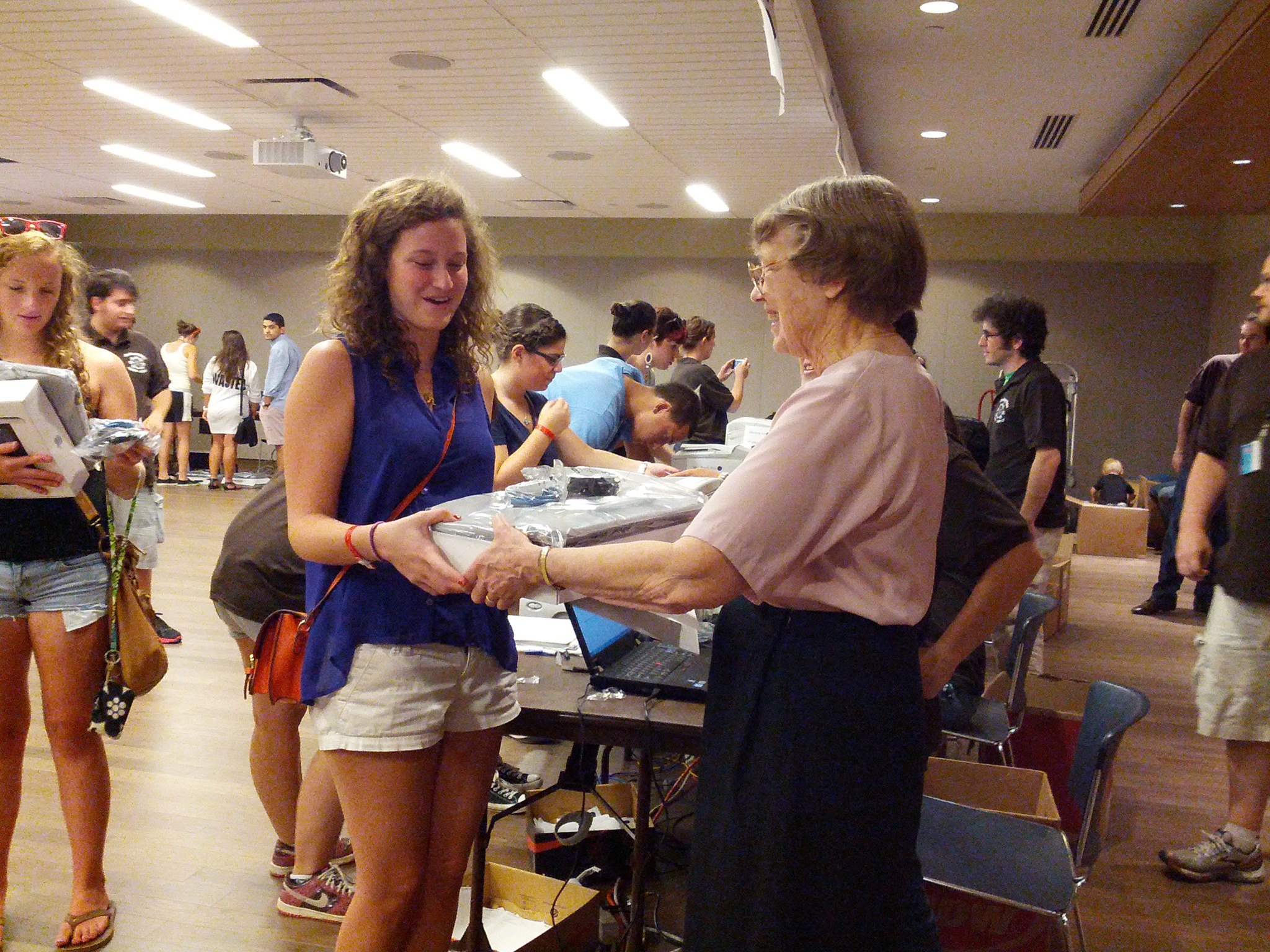 President Vivian Bull, who assisted with Drew's very first computer handout, joined us for the final 2012 handout.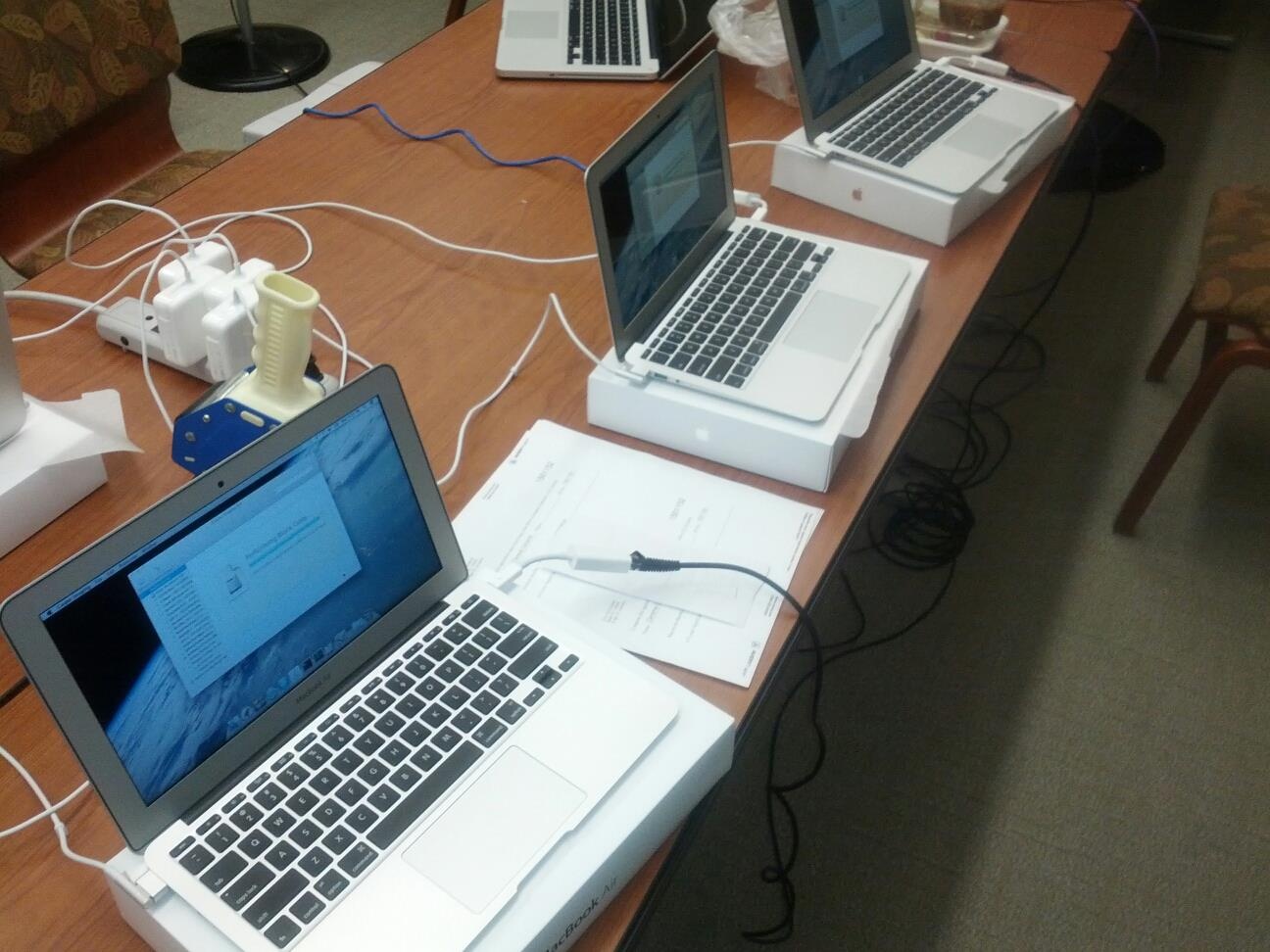 Macbook Airs, 2012.
We hope you enjoyed taking a walk down memory lane with us!