...
This service is not enabled by default. In order to use Duo Two-Factor Authentication, you must first enroll in the system. If you are not enrolled in the system, you will continue to log in to Drew University web sites using your regular uLogin ID and password. 
...
Enrollment
Am I required to enroll in Duo Two-Factor Authentication?
...
To learn more about the enrollment process, read the Enrollment Guide on Duo Security's web site. 
Using Your Account After Enrollment
uLogin
Once you have enrolled in Duo Security, you will be required to complete the second step of authentication whenever you see a uLogin form.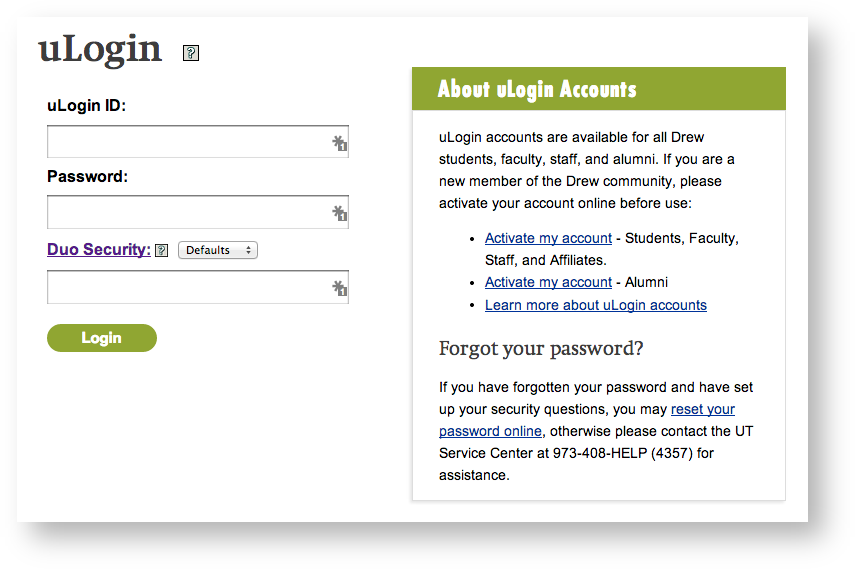 Image Added
Simply enter your uLogin ID and password as usual and Duo will automatically use the Default method to log in. If the first phone you enrolled is a smartphone, Duo will send a push message to that phone and prompt you to approve the login using the Duo Mobile app. If it is not a smartphone, Duo will make a regular telephone call to that number and you be prompted to approve the login by pressing any key on your phone. 
Using Duo Security options to select another login method
By clicking the Duo Security link on the uLogin form, you can select another method to use to log in: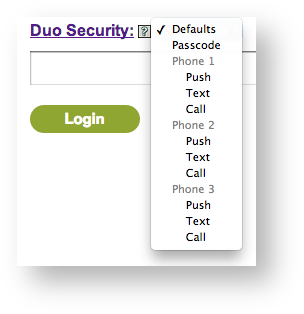 Image Added