Skip to end of metadata
Go to start of metadata
Search PubMed. Use check boxes to select references to export. Then:
1. Click Send to:
2. In Choose Destination, select Citation Manager
3. Click Create File.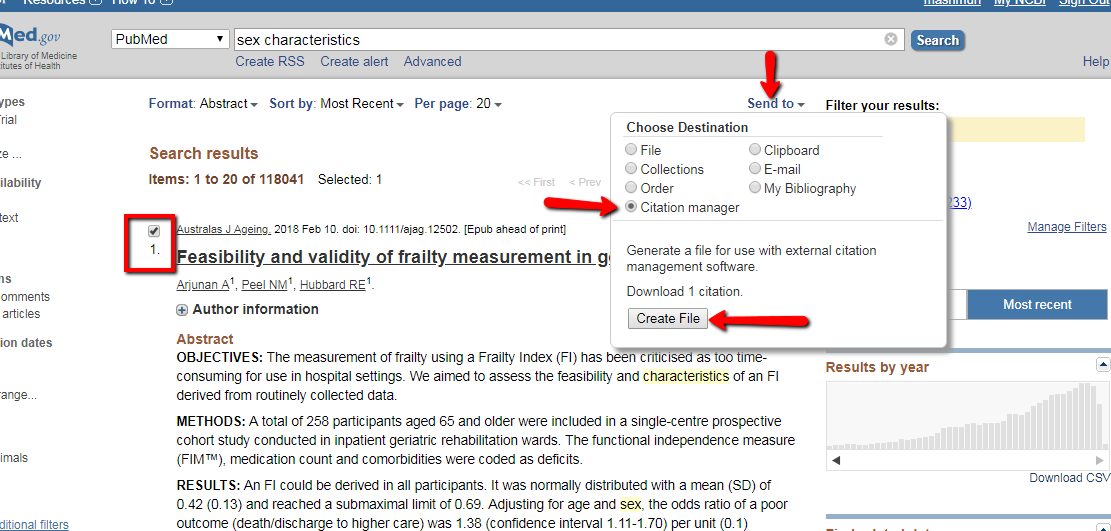 The file with a .nbib extension is downloaded to your computer. 
Sign in and open Endnote Web.
In the Collect tab (1), select Import References (2).
Go to your downloads folder and find the file you exported (3).
For the Import Option, if you have not added PubMed (NLM) to your favorites, do so using the "Select Favorites" Link. Then locate it in the dropdown menu of "Import Options" (4).
In the "To:" section Select the EndNote Web folder for your file or create a new one (5).
Click the Import button (6).