Skip to end of metadata
Go to start of metadata
EndnoteWeb (Endnote online) is available through the Web both on and off campus, but in order to use the software, you must first create an account. If you sign up with your Drew userid and password, from on campus, you will get a slightly better class of account.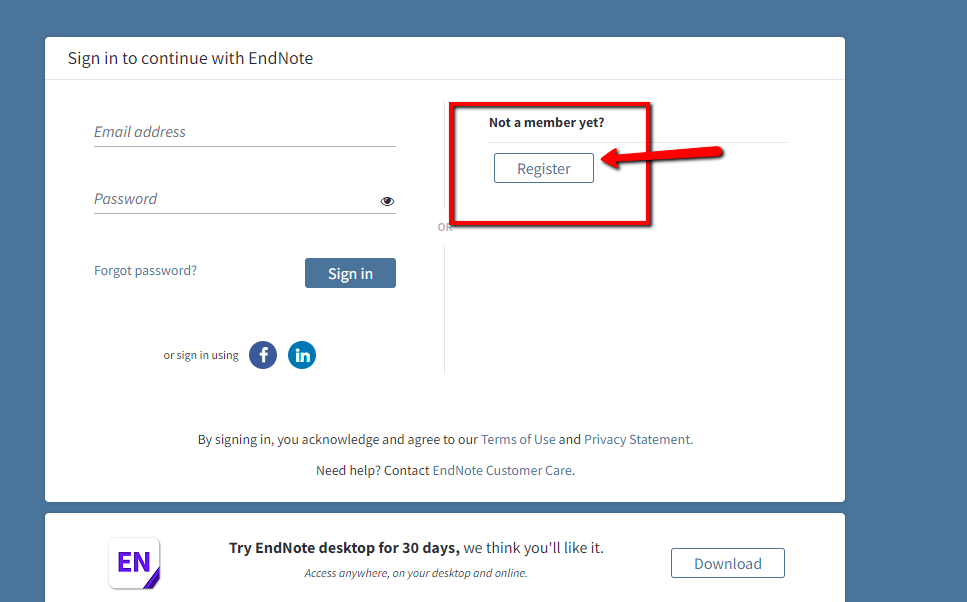 Or, go through the Drew Proxy server into

Web of Science and Knowledge

Login to Web of Science using your Drew userid & password.

Click on the Endnote tab.

Registering
No matter how you got to the signup/register page, the next steps are the same:
DON'T use the Facebook or LinkedIn signup.


Fill in 

Your drew email address

a new password (NOT your Drew password!)
Your First and Last names.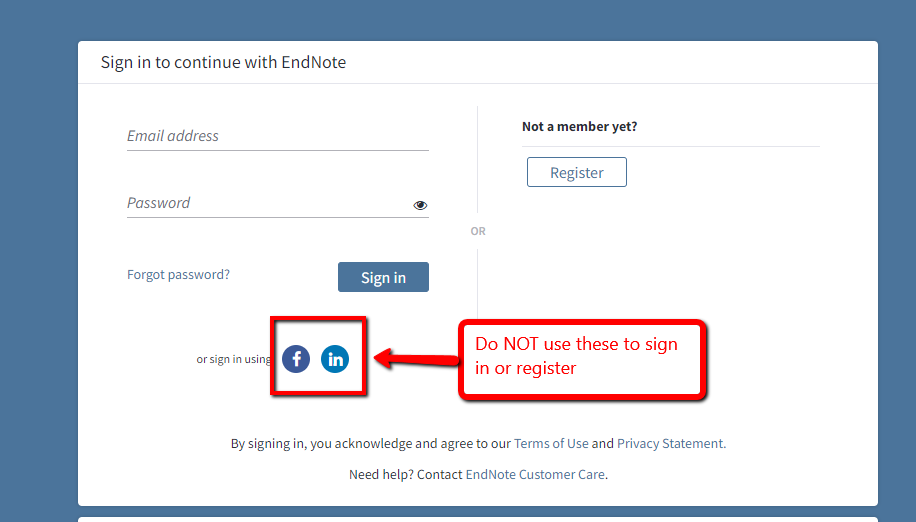 Click the Sign up button.
Open your email, find the link to activate your account, and login.
Once you are registered for EndnoteWeb, you can get to it by going to www.myendnoteweb.com either on or off campus.*
To login to EndnoteWeb, use your COMPLETE Drew email address (username@drew.edu) and the EndnoteWeb password you created when registering.
If you forget your EndnoteWeb password, use the 'Forgot your Password' link on the login page to change it.
*If you use EndnoteWeb primarily off campus, EndnoteWeb may require you to sign in to it on campus or through the Web of Science and Knowledge at least every six months.
Next: Installing the Helper Applications,  Capturing Citations